Hashflare turns cryptocurrency mining accessible to everyone. There is no need to buy expensive and complex mining equipment, Hashflare wants to make mining accessible for all users around the globe no matter of age or background. The clients only need to select a desired hashpower and start generating revenue right away with the Hashflare cloud mining service. Earnings with cloud mining becomes more predictable with Hashflare than it used to be during traditional bitcoin hardware mining. The hashrates starts from as little as 10GH/s, so new clients does not need to invest a lot of funds to join the cloud mining business.

About Hashflare
The Estonian Hashflare is has been founded in 2014 in Tallinn and providing cloud mining services since the beginning of 2015. The technology behind is powered by the HashCoin team that is dealing with blockchain solutions and hardware since 2013. They have been producing ten thousands ASIC miner devices for mining bitcoin, litecoin and other digital currencies. Hashflare partnering with HashCoins ensures continuously developing new mining hardware that is up to date with the newest blockchain technology. The innovations are financed from the company's own share capital, but they also have special investors who provide additional funding to the startup.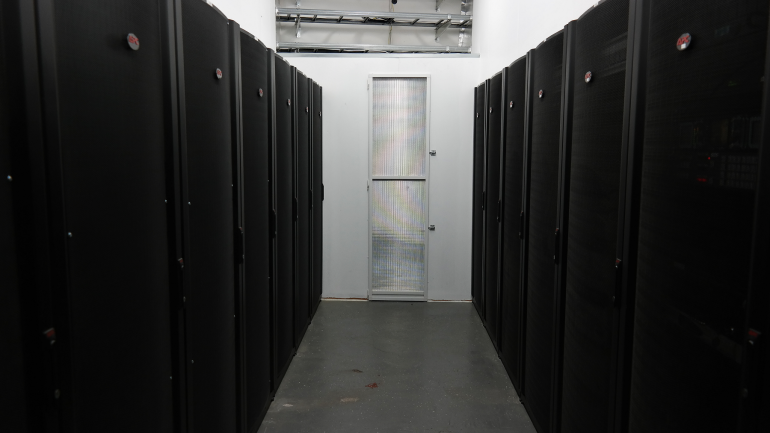 The founders of the company are two Estonian digital entrepreneur. Ivan Turygin has a Business Administration degree and has several years experience in cryptocurrencies. Beside running Hashflare and HashCoins he is also the founder and CEO of Burfa Capital, an Estonia based consultation agency. The other founder of Hashflare is Sergei Potapenko also has a Bachelor's degree in Business Administration from the Tallinna Technical College. Beside Hashflare he is owning a company with a much different profile:  Siberian Timber,  that is importing redwood pine for the UK market.
The Hashflare miners are located in a hi-tech, modern facility, where the room temperature and moisture is constantly monitored according to industry standards. This ensures maximum hashpower capacity without the danger of overheat.
Hashflare on Social Media
Coins:
bitcoin, litecoin, ethereum, zcash, dash
Address
Hashflare, Tartu mnt 43, Tallinn 10128, Estonia
Services Provided
Scrypt, SHA256, Ethash, Equihash and X11 algorithms are all running on the GPU equipment provided by Hashcoin. The contracts are all available from 24 hours contract time up until lifetime accesses, except for Ethereum and Zcash where the length of the contract is maximized in 1 year.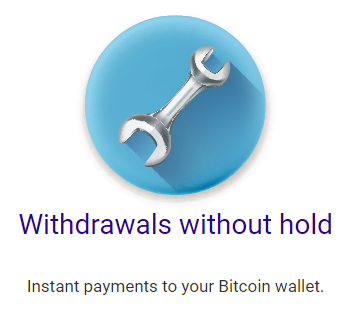 The cloud mining results at Hashflare show up on the client accounts immediately after payment confirmation and the client receives the first payout just 24 hours after the first block mined. Clients can choose the withdrawal methods from bitcoin, credit cards and wire transfers.
The Hashflare mining contracts can be signed from one day up to unlimited time. Clients may use Hashflare services as long as they wish to do, there is no time limit applied. Users allocate their hashpower directly to the mining pool they wish to serve in.
At Hashflare, users can join any mining pool they with to do, so the most profitable combination of cloud mining activity can be reached for any client. Then the mined cryptocurrencies are distributed among the Hashflare customers based on their share they bought at the company (PPS method).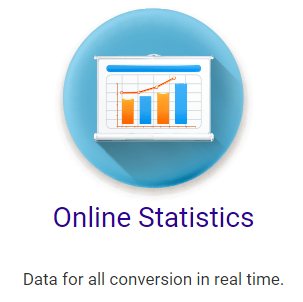 At registration, Hashflare asks for the country of residence and for the date of birth as well beside the usual user name and password. This information is only used in case of security questions asked if they think the account has been compromised.
Hashflare also provides detailed, real-time statistics about the mining activity.
They are running a partner program, where the clients can earn up to 10% commission on each purchase of the recommended new user makes.
Fees and Pricing Schedule
As Hashflare provides cloud mining for 5 different algorithms, the pricing is tailored to each cryptocurrency individually. Users may start cloud mining as little investment as $1.20. You can save 3% on the mining fees by using this Hashflare Promo Code.
The fees are based on hashpower and also they apply certain maintenance fee also based on the supplied hashpower during a 24 hour window. Maintenance fees are only applicable for Scrypt and SHA256 mining, users mining Ethereum, Zcash or Dash cryptos does not pay any maintenance fee at all. Although on the other hand, these later three currency contracts are only avaliable for 1 year term. Zcash cloud mining has only limited supply at the moment as they only maintain the mining activity until it is profitable for the users.
Cloud mining prices are expressed in the form of minimum hashpower provided:
Bitcoin with SHA256 algorithm costs $1.20 per 10 GH/s,
Litecoin with Scrypt algorithm costs $8.20 per 1 MH/s,
Ethereum with Ethash algorithm costs $2.20 per 100 KH/s,
Zcash with equihash algorithm costs $2.00 per 0.1H/s,
Dash with X11 algorithm costs $3.20 per 1MH/s.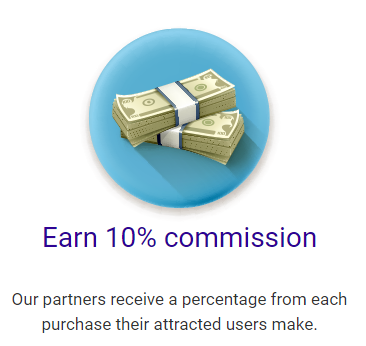 Hashflare charges a maintenances fee of $0.01 for 1MH/s litecoin hashpower and $0.004 for 10 GH/s bitcoin hashpower daily, after each 24 hour long mining period. These maintenance fees are not billed to the customers, but deducted directly from the mining results at daily payouts. The fees are deducted in bitcoin based on the daily BTC/USD exchange rate provided by Hashflare.
The cloud mining company accepts wire transfers in USD and EUR, although they charge an extra 10 EUR commission fee on all purchases below 50 EUR. VISA and Mastercard are also accepted payment methods but they apply a 3000 USD limit per daily purchases for these. Due to customer protection, on the accounts where the hashpower is purchased with credit cards, there is a 14 day holding period, when the accumulated mined currencies cannot be withdrawn from the account. The immediate payouts are appearing on those accounts where the hashpowers are purchased from bitcoin.
Hashflare only allows withdrawals beyond the minimum set for bitcoin at 0.0004BTC and for ethereum at 0.0007ETH. At withdrawals they only charge the transfer fee to the blockchain that is 0.0003 BTC and 0.0006 ETH respectively paid to blockchain.

Hashflare.io User Experience
Hashflare.io has a space themed website where it is easy to navigate. The landing page provides all the necessary information for the cloud mining service they offer.
Clients like the user friendly interface and the low initial cost of the cloud mining that Hashflare provides. Although sometime issues arise, according to the user feedback the support team handles all problems quickly and diligently. The Helpdesk is operated through Zendesk platform, so they make sure all issues are taken care of.  The FAQ section does not have too many prewritten questions, but includes the most frequent ones and also has a search functionality so users can find solutions quicker.
Hashflare care about security. For DDOS protection they are using CloudFlare services and they also recommend for users to use two factor authentication. The website is available in 11 different languages, beside English, Russian, German and Portuguese, the Greek, Turkish, Japanese, Chinese customers can read the pages on their mother tongue.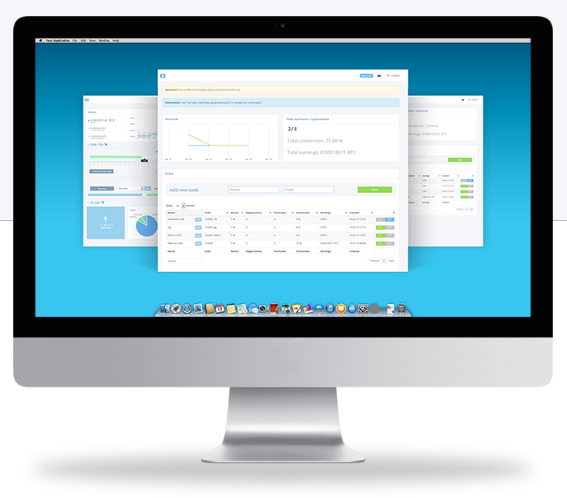 Overall Conclusion
Hashflare has a very strong hardware background with the cloudminers supplied by HashCoin. They offer cloud mining for five different cryptocurrencies. The contracts last as long as the mining activity €" after the maintenances fees charged €" is profitable for both bitcoin and litecoin. Hashflare is a good cloud mining choice for those who want to try crypotcurrency mining but doesn€™t want to invest too much money upfront as their minimum plan is starting from $1.20. Due to their fee structure however cloud mining on a big scale at Hashflare can become very expensive.
Pros
immediate payouts if hashpower is purchased from bitcoin
unlimited contract length
partner program
Cons
maintenance fees for litecoin and bitcoin
in case of wire transfers they charge a commission fee
short FAQ section